Who are we?
For more than 30 years, the Science Directorate at NASA's Langley Research Center has shaped how scientists measure Earth's incoming and outgoing energy. The CERES Science, Data Management, Data Processing and Stewardship Teams are devoted to providing valuable Earth Radiation Budget data to the science community. The CERES experiment is one of the highest priority scientific satellite instruments developed for NASA's Earth Observing System (EOS). The first CERES instrument was launched in December of 1997 aboard NASA's Tropical Rainfall Measurement Mission (TRMM), CERES instruments are collecting observations on three separate satellite missions, including the EOS Terra and Aqua observatories, the Suomi National Polar-orbiting Partnership (S-NPP) observatory, and soon, the Joint Polar Satellite System, a partnership between NASA and NOAA. CERES FM6 launched on November 18, 2017 aboard JPSS-1, becoming the last in a generation of successful CERES instruments that help us to better observe and study Earth's interconnected natural systems with long-term data records.
CERES Science Team September 2017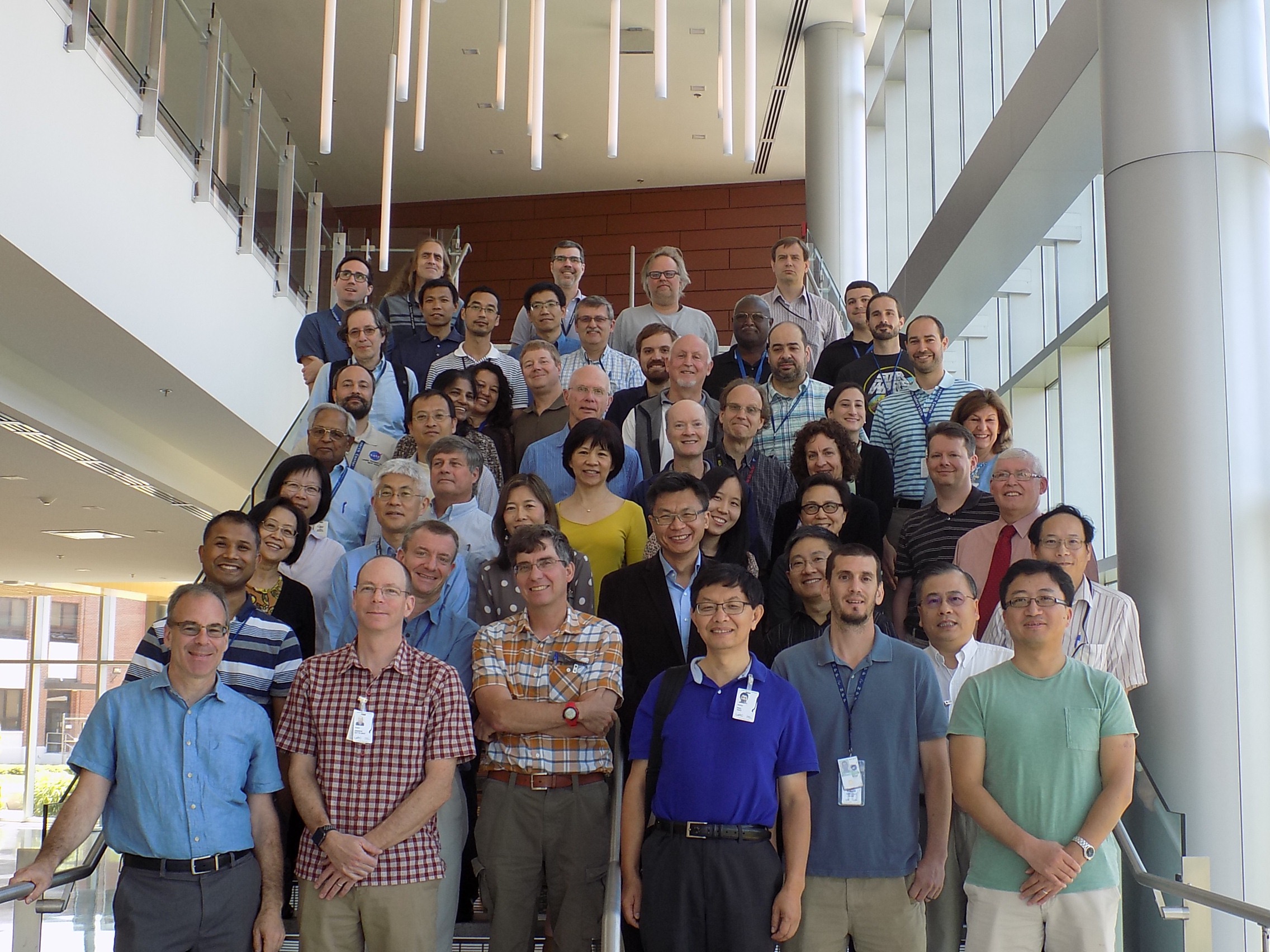 Next CERES Science Team Meeting
The CERES Science team will be holding their next meeting
May 7-9, 2019 at NASA Langley Research Center in Hampton, VA.

An archive of all previous CERES Science Team meetings is available here.

If you would like to give a presentation at the meeting, please send your presentation title by Monday, March 25th to Norman Loeb at norman.g.loeb@nasa.gov.